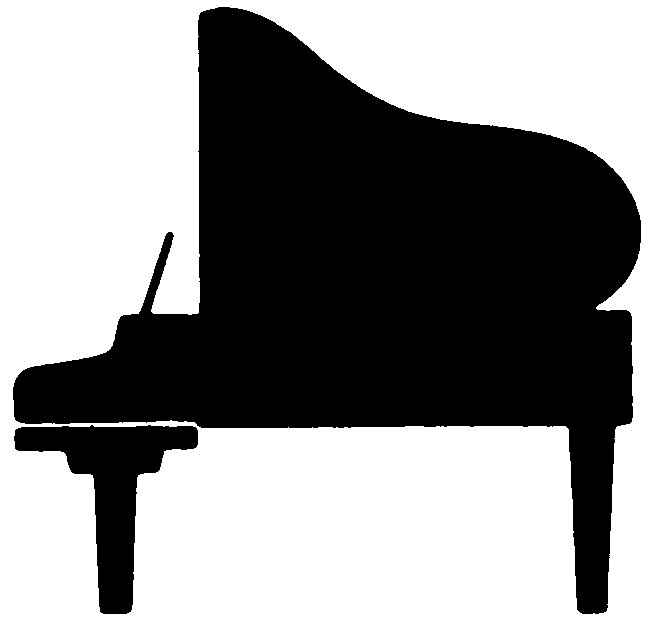 The piano is a very special instrument to me. Here are a few reasons why:
First love: For many of us, the piano was the first instrument we learned to play.
Versatility: It is an instrument that can be anything composers need it to be.
Character: Acoustic pianos are easy to find in our communities, and each has it's own unique character.
Math: It's black/white key pattern is constructed using the Fibonacci number sequence (*see below and understand my nerdy side).
Perfection in every detail: It's one of the instruments that I am personally very picky about recording. 
I have too many MIDI piano instruments and piano instrument sample libraries installed on my laptop to count. Each time I record a composition using my DAW, I am very careful to choose the perfect piano that will convey the mood I need. Pianos can be mellow, bright, punchy, dark, broad, stuffy… you name it.
That's what this Weekend Challenge is all about. Share a piece you've written that features the piano. This week, when you share your SoundCloud link, I'd also like to hear what piano sample you choose to record with, and why. Tell us if you've made any special edits to it's reverb or compression settings. Feel free to share any tips you've got for making the piano sound perfect in your DAW recorded music. Don't use a Garritan branded virtual piano all the time on every recording you make? I hope that doesn't stop you from participating this week.
*Ready for a little piano math?…
What does a snail and an octave of piano keys have in common?

They're both constructed using the Fibonacci sequence! (1:1:2:5:8:13…)

The snail shell:

Left: A tiling with squares whose side lengths are measured using Fibonacci numbers.

Right: The "golden spiral" made by drawing round arcs to connect the diagonal corners of squares in the Fibonacci tiling.

An octave of piano keys:

13 keys total (counting both "C" keys), 8 white, 5 black – in groups of 3 and 2 for 1 octave.
During the month of July, Garritan is offering free shipping on our new Yamaha CFX Concert Grand virtual piano (recorded at Abbey Road Studios).
The results are in! Listen to them all:
[soundcloud url="https://api.soundcloud.com/playlists/43471932″ params="color=ff5500&auto_play=false&hide_related=false&show_comments=true&show_user=true&show_reposts=false" width="100%" height="450″ iframe="true" /]
—
You may remember how our challenges work if you are a regular to the Garritan Weekend Challenge. If you're new to the Garritan Weekend Challenge, welcome! This is simply a chance for you to practice composing and using Garritan sounds so when your next big composing gig hits, you're well rehearsed. You can share your music in the comments section below or publish your tune on SoundCloud. It is a great opportunity to have other composers review your work. Most of all, it's fun.